Pro Shop Hours
Regular season:
7:30 a.m. – 7 p.m.
Off season:
8 a.m. to dusk
(417) 889-2889
Millwood's Pro Shop is a comfortable and welcoming place for golfers to spend time before or after their round. Our helpful Staff and Golf Professionals are available to answer questions and do everything they can to make sure your experience here is impeccable.
The Club's PGA Golf Professionals provide a full-service pro shop, with professional club fittings, golf clinics and private instruction to enhance the golf experience for players of all skill levels. Demo products, including woods, irons, hybrids and putters are available to try before making new club decisions. A variety of golf related services are available including Club Repair and Handicap Tracking. Tee times are available four days in advance or online five days.
Merchandise
Millwood has a nicely stocked Golf Shop for men and women with the latest name brand golf equipment, shoes and apparel to complement all your golfing and style needs—and at very competitive prices.  Special orders are welcome. Golf equipment can be individually fit by any of our PGA Professional Clubfitters with Callaway, Ping, Mizuno or Taylor Made.  Call the Golf Shop at 417.889.2889 for your next custom-fitting.  Gift certificates are available for merchandise, rounds of golf or instruction by calling the Shop or just come in to see what is available.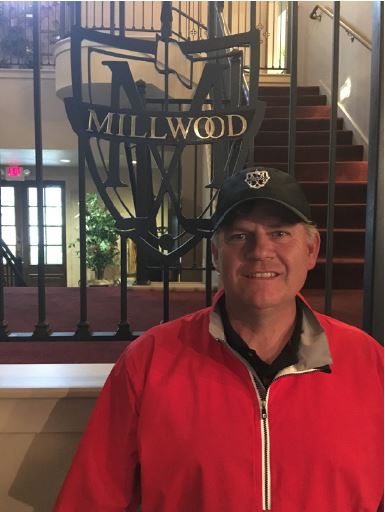 Chris Obert – PGA Director of Golf
Years Instruction: Since 1992
Millwood Staff Member: 1995
Education: BS from Western Illinois University
College Athletics: NCAA Division I Golf Team
Mid-Continental Conference All-Team Athletic and Academic
Previous Facilities: Highland Springs Country Club, Springfield, Missouri
Spring Lake Country Club, Quincy, Illinois