Swimming
The Millwood and Competition pools are popular places to be during the summer. The heated pool and deck areas are spacious and comfortable and the perfect place for summer fun. Whether you're interested in relaxation or exercise, you'll find it at Millwood.
Both pools are managed and staffed by experienced professionals, and certified lifeguards ensure a safe swimming and relaxing environment.
The Cabana, inside the Millwood pool, is a full-service bar and full menu service. It is open Tuesday – Sunday to provide Members with a great selection of snack and menu favorites as well as adult beverages specially blended by our talented bartenders.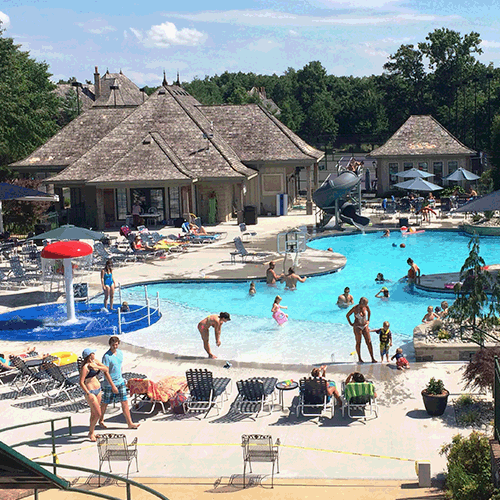 Millwood Pool
Monday: Closed
Tuesday – Thursday: 10 a.m. – 8 p.m.
Friday -Saturday: 10 a.m.- 9 p.m.
Sunday: 10 a.m. – 8 p.m.
Throughout the summer, our resort-style pool provides room for recreational swimming. It is also the perfect place for adult and family events including holiday parties, birthday parties and other fun occasions.
For those seeking a challenge, our coaches provide a program of competition with opportunities for developing proper swimming techniques. Swimming lessons are open to most ages (3 years and up) and many levels. Private lessons are available and are often considered a more effective approach for teaching beginners or those working on stroke proficiency.
Our resort pool features beach entry. With just inches of water, it's the perfect place to introduce tots to summer fun!  There are water features with shade close to the beach entry.  For the more adventurous, we have a circular slide in the deeper end of the pool.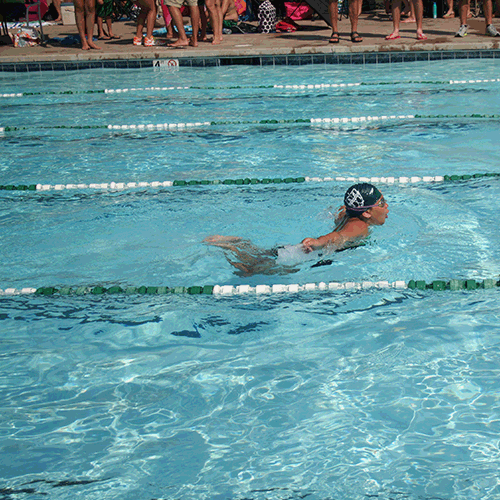 Competition Pool
Our Millwood Competition pool is where our Millwood Swim Team practices and holds meets during the summer.  Private swim lessons are also held here.  This pool is perfect for private birthday or specialty parties so call Abby Schumacher at (417) 889.4200 or ab[email protected] for more information about pool parties.
Monday: Closed
Tuesday – Sunday: 12 p.m. – 6 p.m.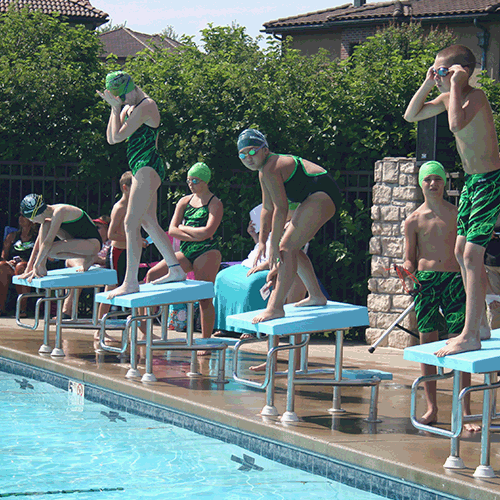 Swim Team
The Millwood Swim Team is lead by Caleb Fisher. Each year the kids enjoy weekly practices and meets with other local swims team and at the end of the season compete at the SW Missouri Summer Swim League Championships at Drury University.  Our meets are held at the Millwood Competition Pool. Boys and Girls who are able to swim the length of the pool are able to compete.  The youngsters still working on the distance can come to the practices until they master the length of the lanes and then begin competing in the meets.